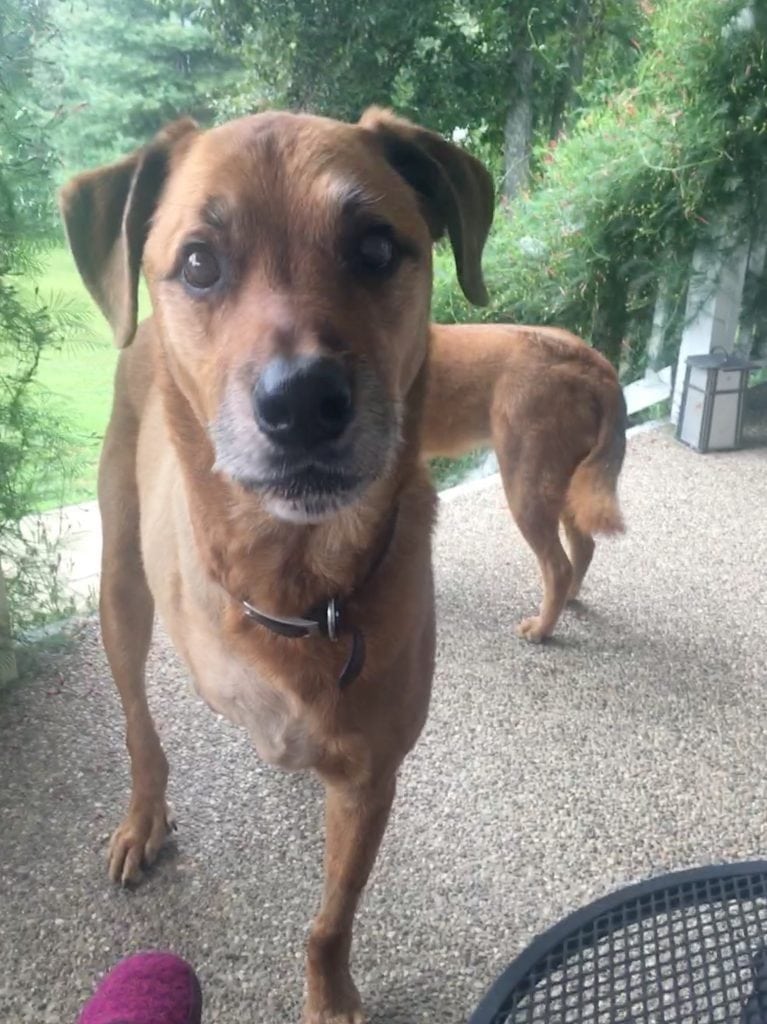 I can't believe it has been two months since Sebastian had his amputation surgery. He is doing so good. The spontaneous yelping and jumping up like he was scared has disappeared and he is sleeping good through the night. We have had the stairs in the house blocked off since he started getting around good because he wants to go up them by himself. I am so scared that he may fall so he is only allowed when we go with him normally at night to go to bed. He doesn't like it at all because he use to always go up when we would leave for work.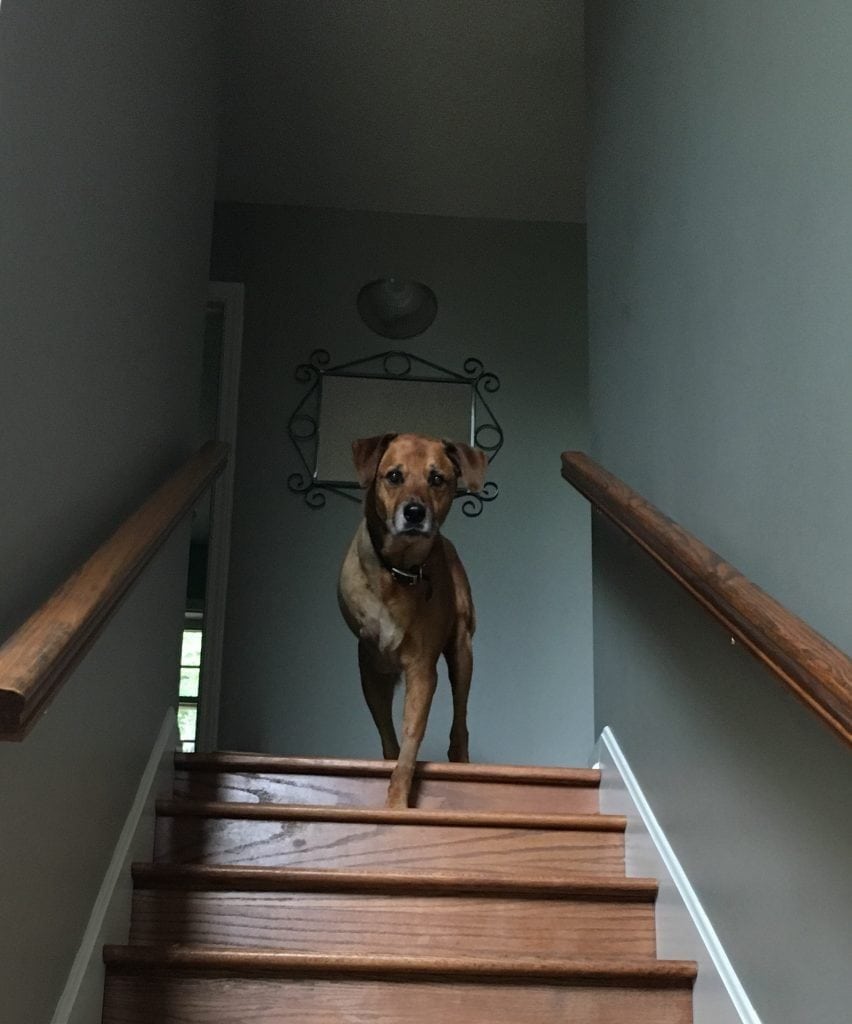 We bought some no slip carpet pieces for the steps to help so they wouldnt be so slippery for him. I am not impressed so I think we are going to have someone install a runner down them. They don't stay in place and we tried to tape them and that doesn't stay either.
About a little over a week ago I had him out in the yard and was trying to get him to play. He seemed like he had energy and was ready so I grabbed the frisbee. He was so excited. It was the first time since his surgery that he looked like the old Sebastian. I started throwing frisbee with him and he was doing so great that I grabbed my phone and recorded some of it. This was really the first time since his surgery that I felt at peace about our decision. Before this he was doing good but just didn't seem himself.